The unscripted formats business remains in fine health even with the production issues posed by the ongoing pandemic, as more buyers vie for cost-effective yet buzzworthy entertainment. But challenges created by the "new normal" will lead to new ways of creating, producing and selling formats. Here, we've assembled a roundtable of experts in the field to give their takes on trends to watch for in the near future.
THE ROUNDTABLE:
Julian Curtis, Ed Louwerse, co-founders, Lineup Industries
Jennifer Ebell, SVP, EMEA sales, Endeavor Content
Tim Gerhartz, president & managing director, Red Arrow Studios International
Phil Gurin, president/CEO, The Gurin Company; co-chair, FRAPA
Ana Langenberg, SVP, format sales & production, NBCUniversal Formats
Lynn Lugsden, SVP, sales & content funding, Flame Distribution
Q: What will be the biggest overall trend for the formats business for the year ahead, and maybe beyond?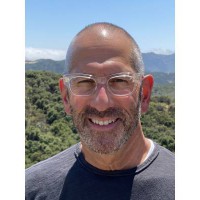 Phil Gurin: We will continue to see all genres of unscripted content flourish across an ever-changing array of platforms. Formatted reality, entertainment and game will continue to grow, as many of the GEGs [Global Entertainment Giants] continue to increase their thirst for fresh content and IP ownership. We may find shows shrinking in duration as the attention span of consumers continues to shrink. And as every GEG competes for your eyeballs' free time, live, immediate and perhaps even more interactive content will grow.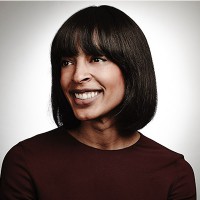 Jennifer Ebell: I expect one of the biggest trends we'll see is a growth in branded formats based on existing IP. In the right situation, having built-in funding and brand recognition can be a win-win for all parties, including broadcasters, producers and IP owners alike. Additionally, many global streamers are heavily investing in the non-scripted space; we're seeing them increasingly looking for great formats that will resonate internationally and still bring a local feel for audiences.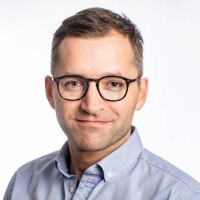 Tim Gerhartz: I expect we'll see an increasing demand for multiplatform formats that serve the needs of both traditional linear channels as well as VOD platforms. Commissioners used to seek out formats that would be ideal for the traditional linear slots, but now they are looking for shows that will simultaneously add value and draw viewers to their catch-up and VOD platforms. As such, we're seeing companies looking for properties that can become channel-defining and draw viewers across all their platforms. This means they are really seeking out those loud, edgy and surprising formats that have the potential to expand into different spin-offs, specials and new versions and can grow over many years, but still surprise viewers with every season.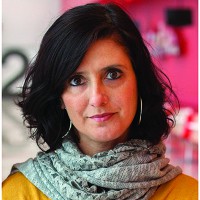 Ana Langenberg: We're seeing continued demand for local-language content: content that is created by local talent, both in front and behind the camera, with local sensibilities for local audiences. Broadcasters, networks and SVODs are hungry for IP that can be adapted in new ways to reflect their markets.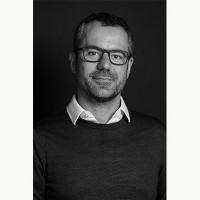 Q: Which sub-genres will flourish in the near future, and which will contract?
Julian Curtis (pictured), Ed Louwerse: We're seeing the further rise of family entertainment and co-viewing — another trend augmented by COVID lockdowns, but which we believe is here to stay. Game shows are a great example of this: lockdown saw sales of board games rise exponentially, and more recently we've seen the success of brain teasers such as Wordle, so television formats will continue to reflect this appetite for "brain food" on screen. In a similar way, travel and community or family-based formats which feature escapism are high on the agenda. While news and boundary-pushing dramas grab the headlines, audiences often want to switch off from that type of show and be entertained in a family-friendly or warm, more familiar way, so travel or aspirational talent shows will continue to be in demand.
Lynn Lugsden: There will always be a place for large entertainment formats; however, with productions such as The Masked Singer (pictured), they've shown there's a need for formats whereby the focus is purely on entertaining the audience, rather than trying to target their emotions and engulf them within the story of creating the next star. There will always be the constant staple of dating, food and makeover formats; however, the focus will be on how to make the stakes higher and how to intensify the jeopardy. Social experiments appear to have a more cyclical lifespan, and with the immense changes that are occurring in the world it's inevitable that we'll see formats that have been influenced by these changes, as they also have the capability of working to much cheaper budgets than the big entertainment shows.
Tim Gerhartz: Over the next couple of years I expect reality content with a social purpose, that is also positive and life-affirming, will play a vital role in making many of the issues raised during the pandemic digestible for audiences. We're seeing this in action already with ABC Australia commissioning Old People's Home for Teenagers — the first spin-off to Old People's Home for 4-Year-Olds — which tackles one of the key topics from the pandemic head on: the issue of elderly social isolation and how we care for this vulnerable group.
Jennifer Ebell: I think it's more an issue of what genres will be able to cut through the noise in the formats space — for example, with big, shiny-floor formats there's only so many that are able to break through, and this happens with less regularity, maybe every few years. As commissioners are less risk-averse, they are not necessarily investing in bold new ideas without an existing track record, but they still want those noisy water-cooler shows.
Q: How will new technological advances in production (AI, virtual audiences, virtual sets, etc.) impact the formats business in general, and your slate in particular, over the next couple of years?
Phil Gurin: In order to not look like a poorly dubbed film from 50 years ago, the technology will continue to improve. However, will the appetite for the fakery sustain, or is it just the next flashy object of the moment? And while I hope audiences will yearn for more authentic entertainment experiences, technology is moving so fast that it will sadly be harder to know what and who is/are real. Sigh.
Ana Langenberg: The impact of the pandemic, and the urgency of needing to be more sustainable, means production hubs will become increasingly more important. For example, creating glossy, shiny-floor sets for big entertainment shows and subsequently tearing them down isn't necessarily environmentally friendly or cost-effective. We're increasingly looking at ways of creating production hubs that can be used by international buyers for shows we sell around the world.
Tim Gerhartz: Once a creator or producer develops a great show where technology and a strong editorial angle work together seamlessly, it will be a big hit. But as of yet, we haven't seen this happen.
One issue… is a tendency by some broadcasters to use the same producers, particularly for the bigger entertainment formats. Whilst understandable as the budgets are high, and therefore the risk is higher, we are perhaps missing out on more creative and unique concepts.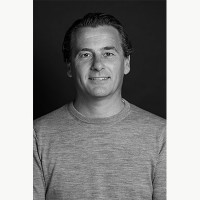 Q: What's the biggest issue facing the formats industry now?
Julian Curtis, Ed Louwerse (pictured): How formats fit into the content plans of the global SVODs is still unclear, but it's an area that still has much potential. While there has been much discussion on the topic, and a few formats such as Queer Eye have been made for SVOD, it doesn't feel like the formats industry has yet identified how to work with the streamers in any meaningful way.
Phil Gurin: The formats business is always flourishing and always in crisis. Flourishing, because of the depth of demand and the appetite from viewers for both new and familiar; crisis, due to blatant thievery and a sense that some companies can simply get away with copying someone else's hard-earned creativity. As a global community, the best way to ensure success for all and to maintain the value of libraries and intellectual property is to respect the business, respect origination and ownership, and respect one another.
Lynn Lugsden: One issue, possibly intensified by the pandemic, is a tendency by some broadcasters to use the same producers, particularly for the bigger entertainment formats. Whilst understandable as the budgets are high, and therefore the risk is higher, we are perhaps missing out on more creative and unique concepts. The partnering of smaller producers, or producers moving into a new genre with more experienced producers, should be encouraged to give new ideas better opportunities.
Ana Langenberg: COVID-19 has impacted budgets around the world, and this has naturally had a knock-on effect on production and margins. Finding creative ways to maintain high production values while being sensitive to budget constraints is a continued challenge for producers.
This story first appeared in the March/April 2022 issue of Realscreen Magazine, which is out now. Not a subscriber? Click our subscription link here for more information.